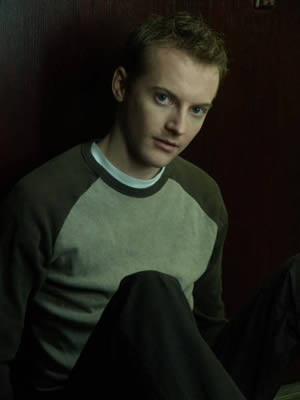 Ryan has been drawing as far back as he can remember, and is told that he picked up a pencil and started drawing before he learned to walk. Early on, he became engrossed with Saturday morning cartoons, Disney films, and comic books. These various influences fed his imagination and contributed to his love of illustration and art. He pursued his artistic interests throughout elementary and middle school, and was recognized for his talent early on.
High school was a turning point for Ryan, when he was accepted to Ottawa's Canterbury High School, one of Canada's most prominent arts-oriented high schools. He was placed into the visual arts stream, where he studied and practiced different art forms, including painting, photography, and ceramics, as well as illustration. At Ottawa's Algonquin College, he further honed his skills in the Animation program.
Ryan lives in Ottawa where he continues to pursue his artistic goals. With the money from the Ben Wick's Award, he plans to advance his creative endeavours, travel, and help pay the rent! He thanks his family and friends with love for their continued support and enthusiasm.
2011 Update: Multi-talented Ryan is currently in Toronto pursuing the acting dream! He's done work in several plays, tv shows, commercials, and had a principal role in a movie filmed last summer in Thunder Bay, which should be released soon. He's also continually working on drawing and graphic design, and looking forward to taking a web design course this fall.
Ryan can be contacted at ryan_browne@hotmail.com