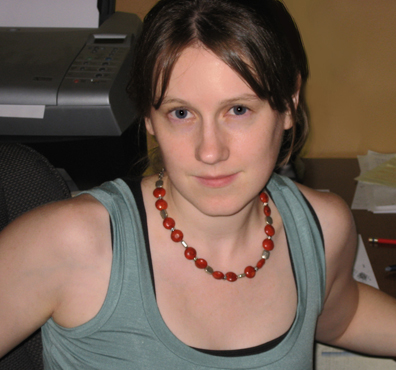 Born in 1981 in Ottawa, Ontario, Alison grew up in Richmond, a small town 20 minutes from Ottawa. Suburban living afforded lots of space for Alison to run around outside, get dirty, and enjoy nature. As a result, she enjoyed drawing and painting landscapes and animals since childhood, and was known to occasionally draw on the walls.
A highschool co-op at a local animation studio introduced Alison to the animation industry which led to a diploma in the field of traditional animation from Algonquin College. She worked at various local studios for a few years until the nature of the work being done became primarily digital. Alison then switched to comics and free lance illustration so she could continue to draw and work part time at another passion, teaching jiu-jitsu. A second degree black belt, she can often be found at a dojo, covered in bruises, but drawing great inspiration for action comics and animation. She also finds the physical activity is the best way to defeat art slumps.
Alison enjoys travelling to conventions, meeting new people, and talking about the comic and animation industries. She will use the money from the Ben Wick's award to further her artistic career and promote her web site.
2011 Update: Alison has checked in with the news that she's currently working on raising the next batch of taxpayers - She has a 19 month toddler and 2 newborn identical twin boys. Between loads of laundry, she still tries to keep up with her own webcomic bearnuts.com. You can also see more of her work at dooomcat.com email alison@dooomcat.com.