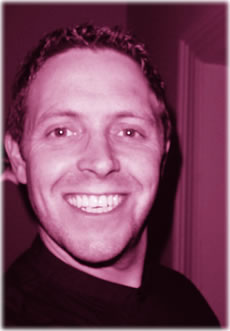 Given started drawing as a kid and hasn't stopped since. Dedicated to injecting a little personality into everything he creates, he has won awards for his editorial cartoons and also for his work as a graphic designer.
Given is currently living in Halifax, Nova Scotia with his wife Gillian (who he would like to thank for bringing this great contest to his attention) and his step daughter Jessica. He is currently anticipating the arrival of his first child later this fall.
He intends on using the prize money to buy diapers and further promote his completed creative endeavors to publishers, which include a book of poems and digitally colored illustrations and an addictive board game.
When he isn't busy creating crazy creatures for his website www.GivenGraphics.com, Given can be found at the graphic design studio www.AffinityDesign.ca where he strives to keep all of his customers satisfied. Fans can reach him at info@givengraphics.com