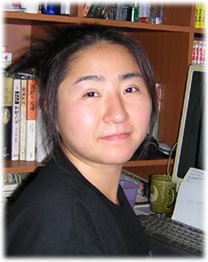 June was born in Korea and moved to Canada at age 12. She grew up in Vancouver, studying fine arts in various schools. Her multi-national background gave her an interest in both culture's art.
Her dream is to one day make animation that any culture can enjoy. Currently, she has just finished Vancouver Film School as a 3D artist and looking for position as illustrator or 3D artist. Also, with the great friends she has made during the days of school, she is working on different story ideas and projects.
With the Ben Wicks Award, June plans to perhaps take more education, put away some savings for her future career and of course, further develop the projects and goals she has made with her friends.