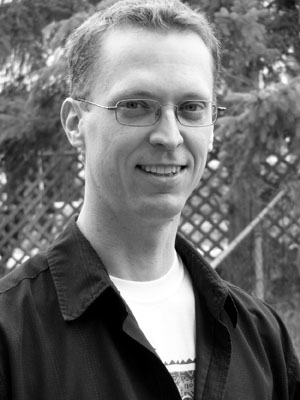 Bob lives in Brampton, Ontario and has been drawing since he was 8 years old (according to his report cards) when his artistic abilities first gained attention.
He was heavily influenced by Warner Bros. cartoons while growing up. Bob is self-taught and works primarily with a little-known program called Xara Xtreme and has been a featured artist on their site. He works from home as a freelance graphic artist and has created illustrations for others, including logo designs and graphics for websites. He has also dabbled in his own comic strip, and while working on the Safety Book has felt inspired to perhaps work on the possibility of writing and illustrating his own children's book.
Bob would like to thank his niece Tara for suggesting he enter this contest. He will be using part of the prize money to upgrade his computer system (and monitor size!) and giving his Mom $1000 to put towards a new used car.
2011 update: Since his Ben Wicks Award, Bob has moved on to Mac computers and Adobe Suite. With them he has conjured up some more award-winning work in the form of the Eco Family for RMC's newest book and website Greenplanet4Kids.com for which he was especially commissioned to do after the overwhelming public response to his version of the Elemetary Safety Book For Children. After finishing that project, he was offered a full-time position by RMC to adapt their other books to websites which allows for unlimited development and access to educational materials for all.
You can reach Bob at his e-mail rallycat@rogers.com.