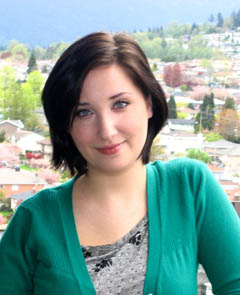 Allison grew up in beautiful British Columbia, and has loved drawing since she could pick up a pencil. Ever since discovering her brother's comic book collection at 12 years old, her favourite hobby has been to write and draw her own comics.
Allison went on to finish a science degree at University of British Columbia instead of pursuing any formal art training. However, even during her studies, she still tried to find time to draw and write. Allison's dream is to work creatively for a living, and winning the Ben Wicks Award has given her the confidence and means to pursue this dream. She will use the award winnings to study 3D animation and 3D modeling, improve her skills, create a strong portfolio, and work on her online comic book series.
You can contact Allison at apreswick@gmail.com and see more of her work at allison-preswick.com.